Tools and Accessories
We offer all the cable railing tools and accessories you need for the job, from cable crimpers and cutters to cable tension gauges and more.

Cable Crimper
Cable Crimper: 4-hole crimper for use with both 1/8" and 3/16" cable. Two larger holes are designed for oval sleeves. Cable crimpers are also available to rent as part of cable railing tool kits.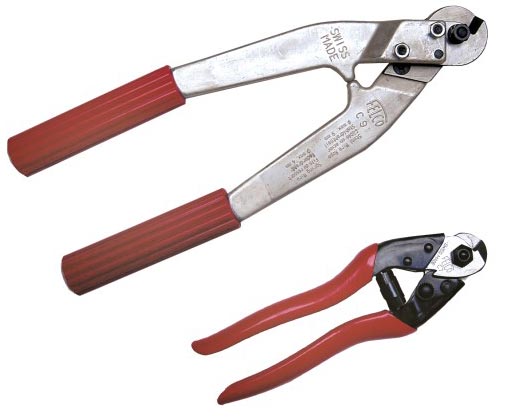 Cable Cutter
Cable cutters are available in two sizes. The small cutter is designed to work with 1/8" cable. The large cutter works with both 1/8" and 3/16" cable. We also rent cutters as part of tool kits.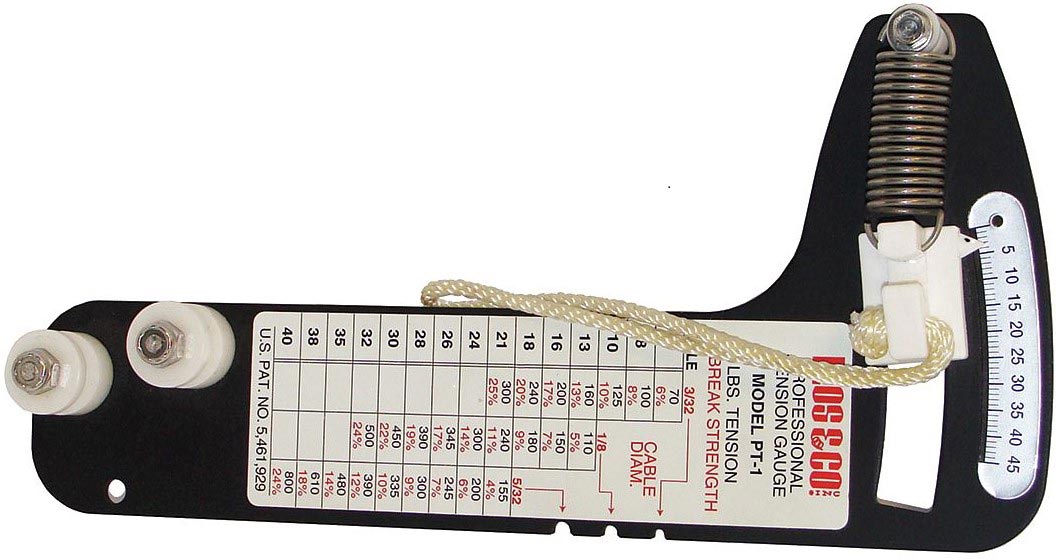 Cable Tension Gauge
Designed for applications using either 1/8" or 3/16" cable. This easy to use gauge provides quick, accurate measurements and can even be used while cable is being tensioned.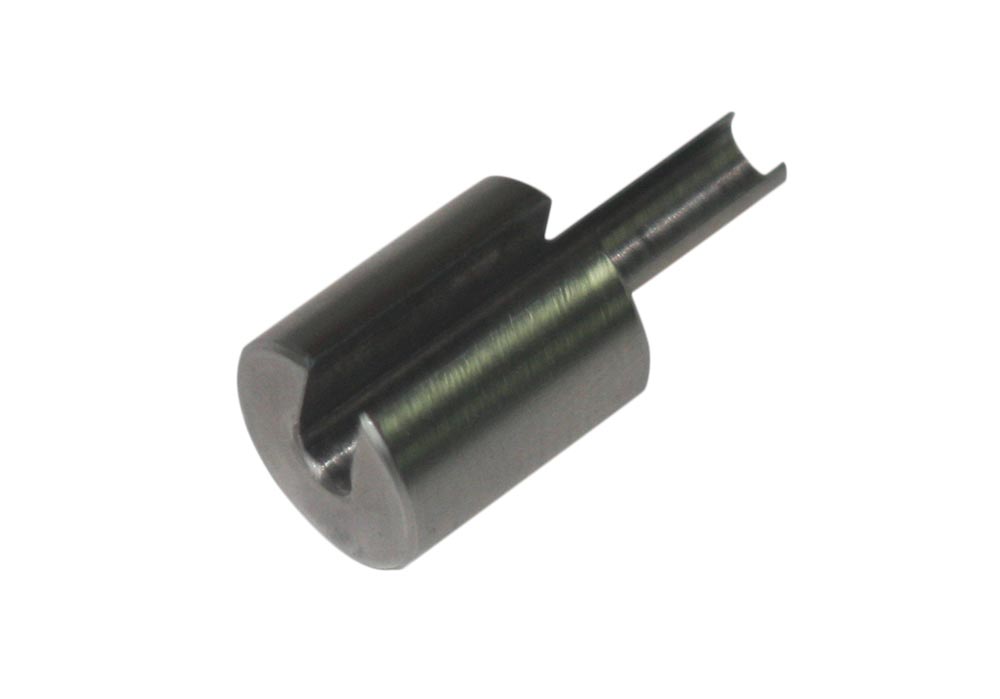 CableLoc™ Release Tool
Releases cable from our CableLoc™ swageless fittings. A great tool for use during installation or later on if deck repairs are needed.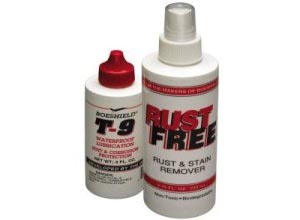 Stainless Steel Cleaner and Protectant
A two-step process that quickly removes minor corrosion and leaves a protective coating that lasts for months. Includes an 8-oz. spray-on rust and stain remover and a 4-oz. bottle of protectant.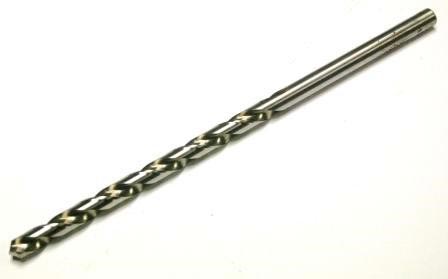 14" Long Boy Drill Bits
Extra-long drill bits for drilling cable and fitting attachment holes through posts when using a drill jig. Drill jig sleeves are also available.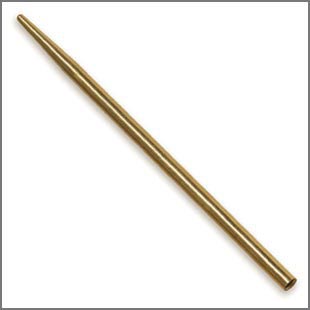 Cable Threading Needle
Used with 1/8" cable to quickly thread cable ends through posts without snagging.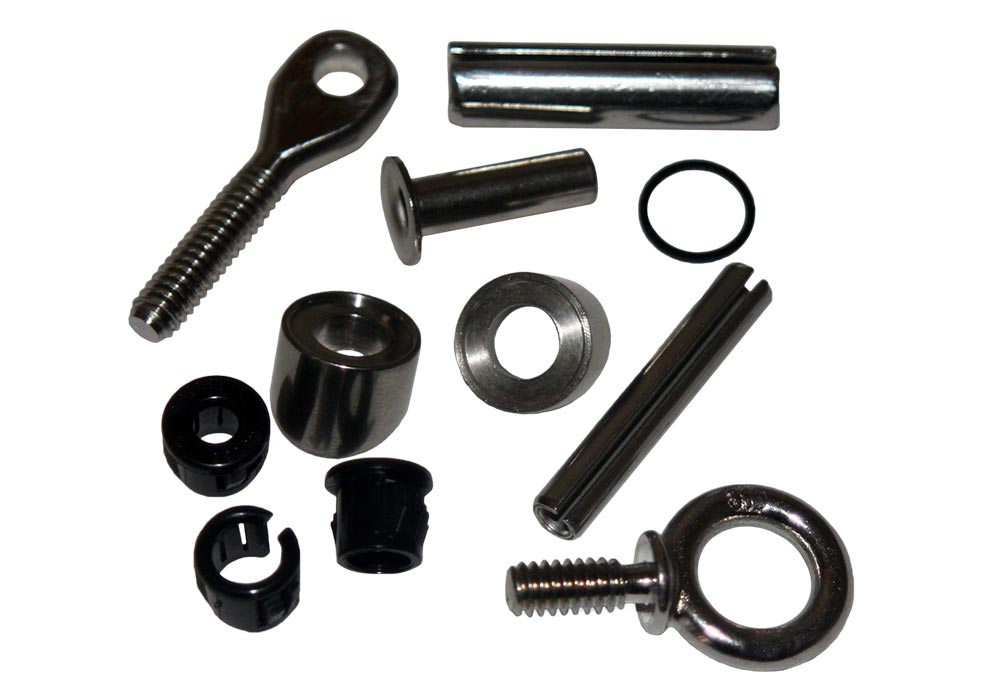 Grommets/Sleeves/Mounting Aids
We offer a range of grommets, sleeves and mounting aids for use with 1/8" and 3/16" diameter cable. Stainless sleeves are used with wooden posts to protect corners and stair transition posts from cable abrasion. Grommets are used with aluminum posts to isolate dissimilar metals and minimize electrolysis in areas with salt air or other harsh elements.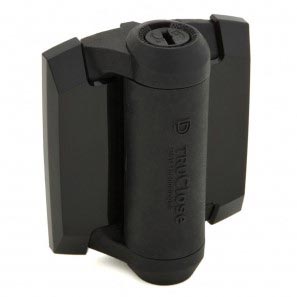 Adjustable Self Closing Hinges for Gates
Self-closing gate hinges with adjustable tension. Made from UV stabilized, super strong engineered polymer and stainless steel. Designed for exceptional durability and performance.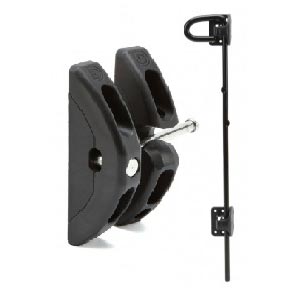 Latches and Drop Bolts for Gates
Made from UV stabilized, engineered polymer and stainless steel. Reliable, adjustable latching action. Fits square posts and gate frames. Designed for exceptional durability and performance.
Stainless Spreaders
Stainless Spreaders are a great way to maintain cable spacing and minimize possible cable deflection on wood railing projects. Constructed in-house out of 316L marine grade stainless, these non-structural members provide additional cable support between main posts while providing a more open look.
(Click any thumbnail for a closer look.)
AMS Product Lineup
Get In Touch
Mailing Address:
7012 27th St. W.
University Place, WA 98466
Phone:
(253) 272-9344 Direct
(888) 372-9344 Toll Free
(253) 627-3843 Fax
Email:
American Metal Specialties provides ready-to-install railings, cable assemblies, and fittings for contractors and do-it-yourself building enthusiasts.
We serve the entire U.S. including Alaska and Hawaii and can arrange shipments internationally.