Stainless Steel Railing System
American Metal Specialties stainless steel railings are perfect for adding simple elegance to residential or commercial projects. Our railings combine a virtually transparent, modern design with time-proven durability.
Unlike other stainless steel railings on the market, we use only thick walled 304 or 316 type material to meet the unique tension requirements of cable railing systems.
Available in both 1-1/2" and 2", AMS stainless railings feature a brushed neutral finish, full bead welds, and an array of top rail options including an industry exclusive stainless modular top rail. All of our railings are custom made to meet your individual needs.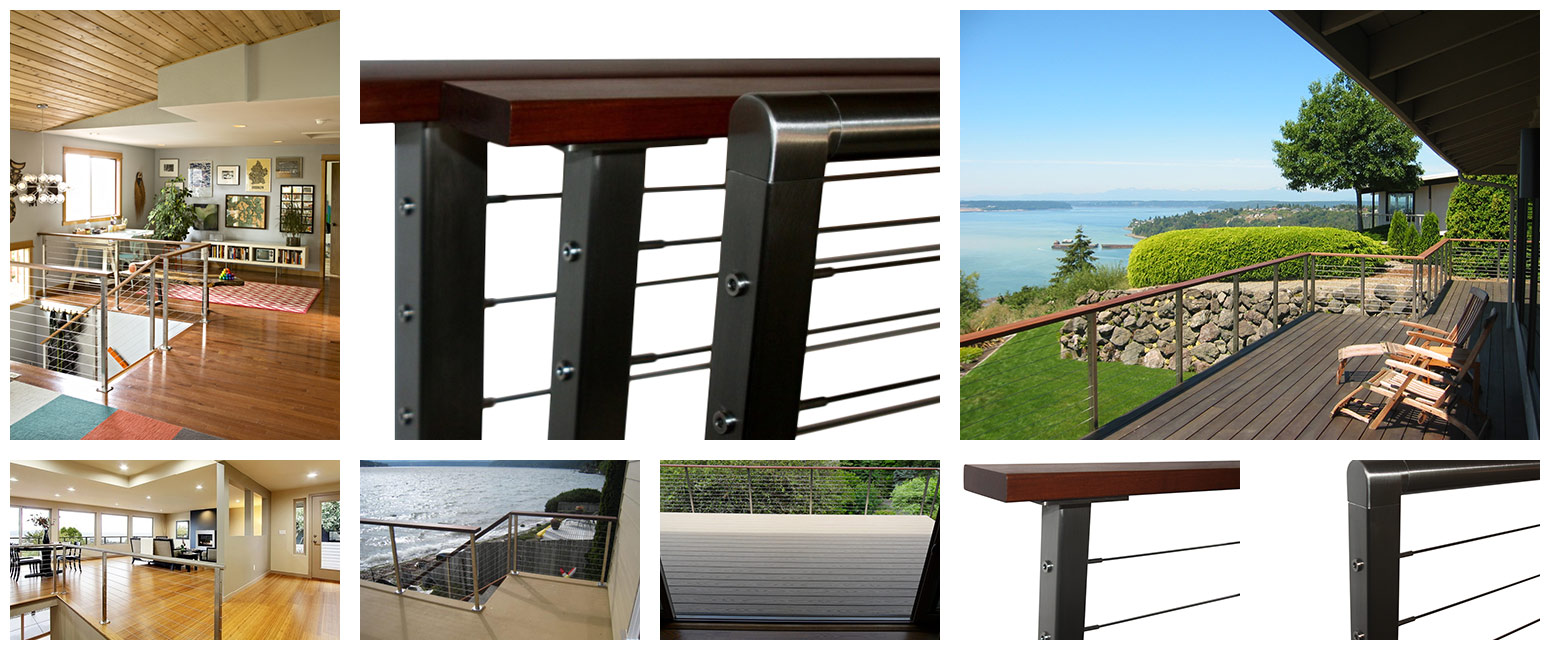 Standard height options are:
36" - Residential
Well suited for lower-level decks.
42" - Commercial
Preferred for higher-level decks and balconies.
Mounting Options
Wood Top Rail or Round Stainless Top Rail Options
1 /8" & 3/16" Stainless Steel Cable Infill
1/4" Tempered Glass Infill
Top Rail Options
Wood Top Rail (customer supplied)
Round Stainless Top Rail (1-1/2" posts)
Infill Options
1/8" & 3/16" Stainless Steel Cable Infill
1/4" Tempered Glass Infill
A304A or A316 Stainless Steel options available
AMS Product Lineup
Get In Touch
Mailing Address:
7012 27th St. W.
University Place, WA 98466
Phone:
(253) 272-9344 Direct
(888) 372-9344 Toll Free
(253) 627-3843 Fax
Email:
American Metal Specialties provides ready-to-install railings, cable assemblies, and fittings for contractors and do-it-yourself building enthusiasts.
We serve the entire U.S. including Alaska and Hawaii and can arrange shipments internationally.